This should be good.   The program is at Southwestern Law School, Westmoreland Building – 3rd Floor, 3050 Wilshire Boulevard, Los Angeles, CA 90010.  
Speakers are
SPEAKERS:
Leigh E. Ferrin, Esq. – Public Law Center
Christine E. Kingston, Esq.
Austin C. Smith, Esq.
Information on this exceptional panel follows:
Leigh Ferrin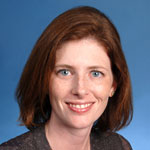 As head of PLC's Consumer Law and Bankruptcy Unit, Leigh provides direct legal services to low-income clients in need of assistance with debt collection defense, student loan disputes, identity theft, foreclosure prevention, bankruptcy and other consumer-related issues. She also provides support to volunteer attorneys assisting PLC clients with these cases. Leigh supervises three of PLC's courthouse-based self-help clinics, one at the Federal District Court and two at the Bankruptcy Court, all in Santa Ana.
Registration: 10:00am-11:00am
cdcbaa Membership Meeting: 10:30am-11:00am
Program: 11:00am-1:00pm
On site parking: $10.00
2 Hours of MCLE Credit Provided